About Us
From our 13,000 square foot facility in Kansas City, Kansas we ship parts and supplies world wide. We can usually ship our customer's orders within 24 hours.
We are probably most well known for having "the little lady in the roll of aluminum" in our advertising...have you seen her? That would be our founders Frank and Ethel Ferree.
Click here to read The Airparts Story

Our warehouse team can ship custom lengths of Coiled Aluminum or Sheet Aluminum anywhere in the world.

Your order is packed to arrive at its destination undamaged and ready for use. In most cases, if you call in the morning, your order is shipped the same day you call.

We offer a large selection of Aluminum Tubing, Angle, Rod, Hex and Bar.


We also carry a a complete line of 4130 Chromolly Tubing and Sheet, for your building needs.


We stock a large selection of Stainless steel Hardware and a variety of other kinds of "AN" hardware. You will also find sheet metal tools, log books, paints, wire and a number of other items.


Our parts department is stocked with aircraft AN-bolts, AN-nuts, Washers, Rivets, Fasteners, and Hardware items for aircraft construction too many to list .


We also offer Aluminum, 4130 Steel, and Stainless Steel Sheet in assorted sizes and thickness.

Pam Warner, President
(daughter of founders, Frank and Ethel Ferree)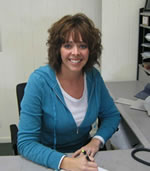 Chris Whitney, Vice-President
( Pam's daughter )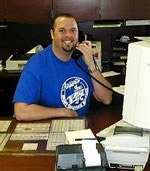 Mark Warner
( Pam's son )
Mark runs the warehouse and insures that your orders make it out of our door quickly